Ornate Cast Iron Radiators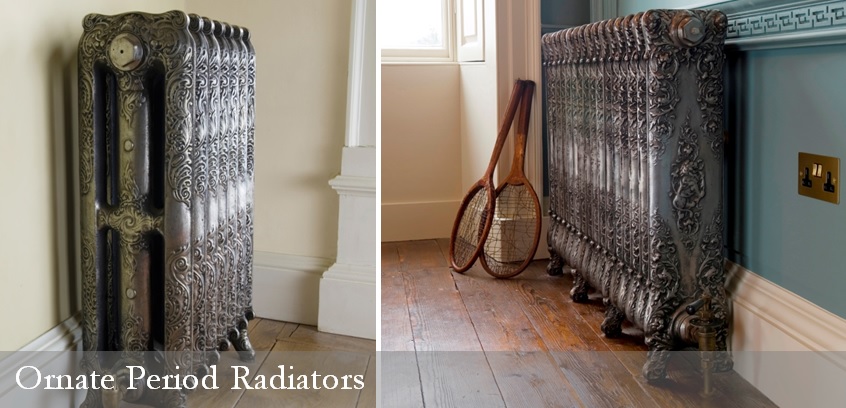 Decorative Ornate Cast Iron Radiators Range
Below is our range of ornate cast iron radiators, which include a stunning collection of decorative radiators.
Our cast iron radiators are guaranteed for 10 years and delivered to you fully assembled and ready to plumb in. Call us on 01748 821500 if you require any assistance sizing your cast iron radiators up or e-mail us at sales@periodhousestore.co.uk
LEAD TIME 2 WEEKS MADE IN OUR UK FACTORY. We believe our cast iron radiators are the highest quality available in the UK and have been featured on DIY SOS and supplied to Chatsworth House and to clients including Sir Ian Botham. Gabby Logan and Sophie Dahl.
All Our prices Include VAT, you can securely order on-line or contact our Sales Department on 01748 821500.
Our Ornate Carron Cast Iron Radiators collection is a stunning range including 16 different styles all taken from orginal designs.
There is something for everyone from more simple designs like the elegant daisy to the highly detailed Antoinette. We can paint your radiators in any colour or you can select our highlight and full polish finishes.
If you are looking to make a statement our ornate cast iron radiators will help you achieve your look.