Period Door Furniture - Glass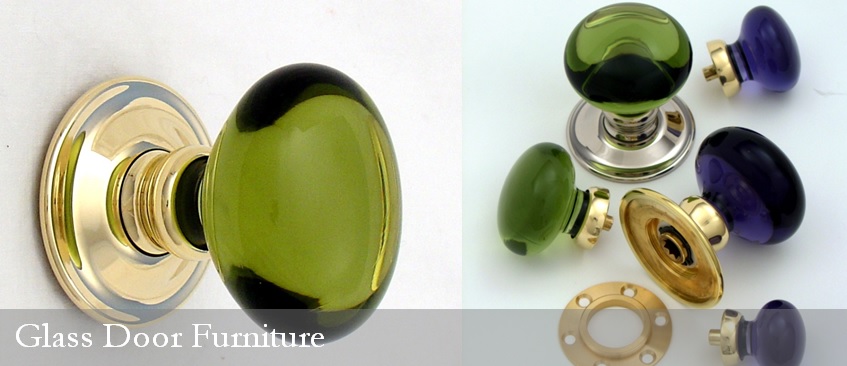 Our Glass Door and Cupboard knobs are made by Cornish glassmaker who uses a unique process to make beautiful glass door handles and glass knobs which come with a lifetime guarantee. These amazing glass door knobs are an exciting addition to our period door furniture range.
Our designer has been making glass traditional door furniture for over 35 years his designs, colours, techniques and materials have developed over time resulting in exceptional, first class British craftmanship and quality.