Get Creative - Crucial Trading Rug Builder
Thursday, 9 May 2019 | Admin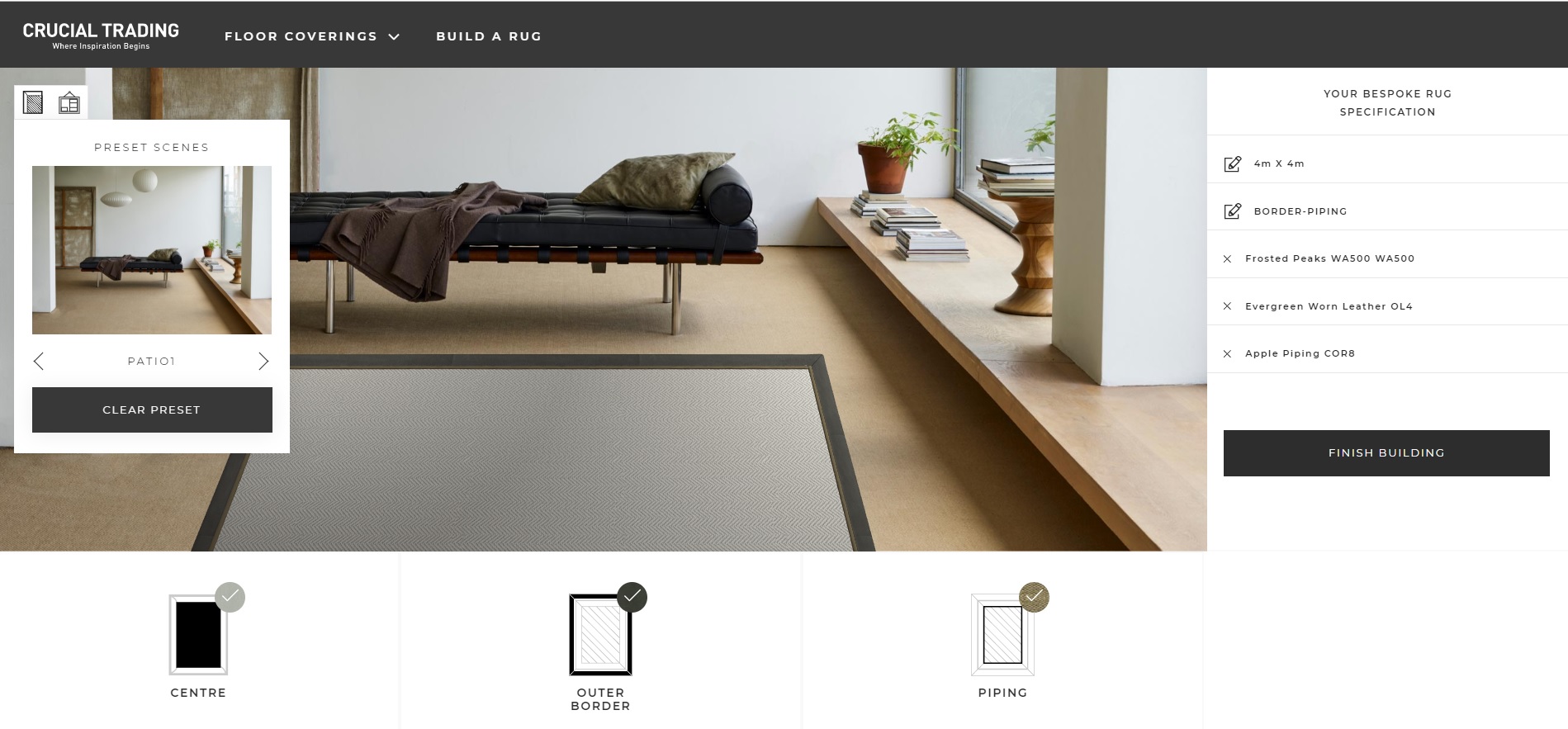 Did you know that not only do Crucial Trading design and make beautiful carpets, they can also custom make you a rug. They have a fantastic link on their website which allows you to custom build your own rug out of a wide range of materials, like wool, sisal, coir & jute and then add border trims & piping and get an instant quote. Better yet you can even preview the rug in pre-loaded room settings.
I have linked the image above to the Rug Builder, so simply click on the image above and it will take you directly to the Crucial Trading Rug Builder.
You can design a rug in the size that suits your room and co-ordinate the colours to suit the colour scheme of each room. The possibilities are endless.
Period House Store are a registered retail of Crucial Trading carpets and have samples available of all their carpets. Have some fun designing your own rug(s) and then contact us for a price/further details or better yet call in to see us to discuss your rug ideas.
Delivery is nationwide.