Our Latest Cast Iron Radiators Customer
Wednesday, 24 August 2016 | Admin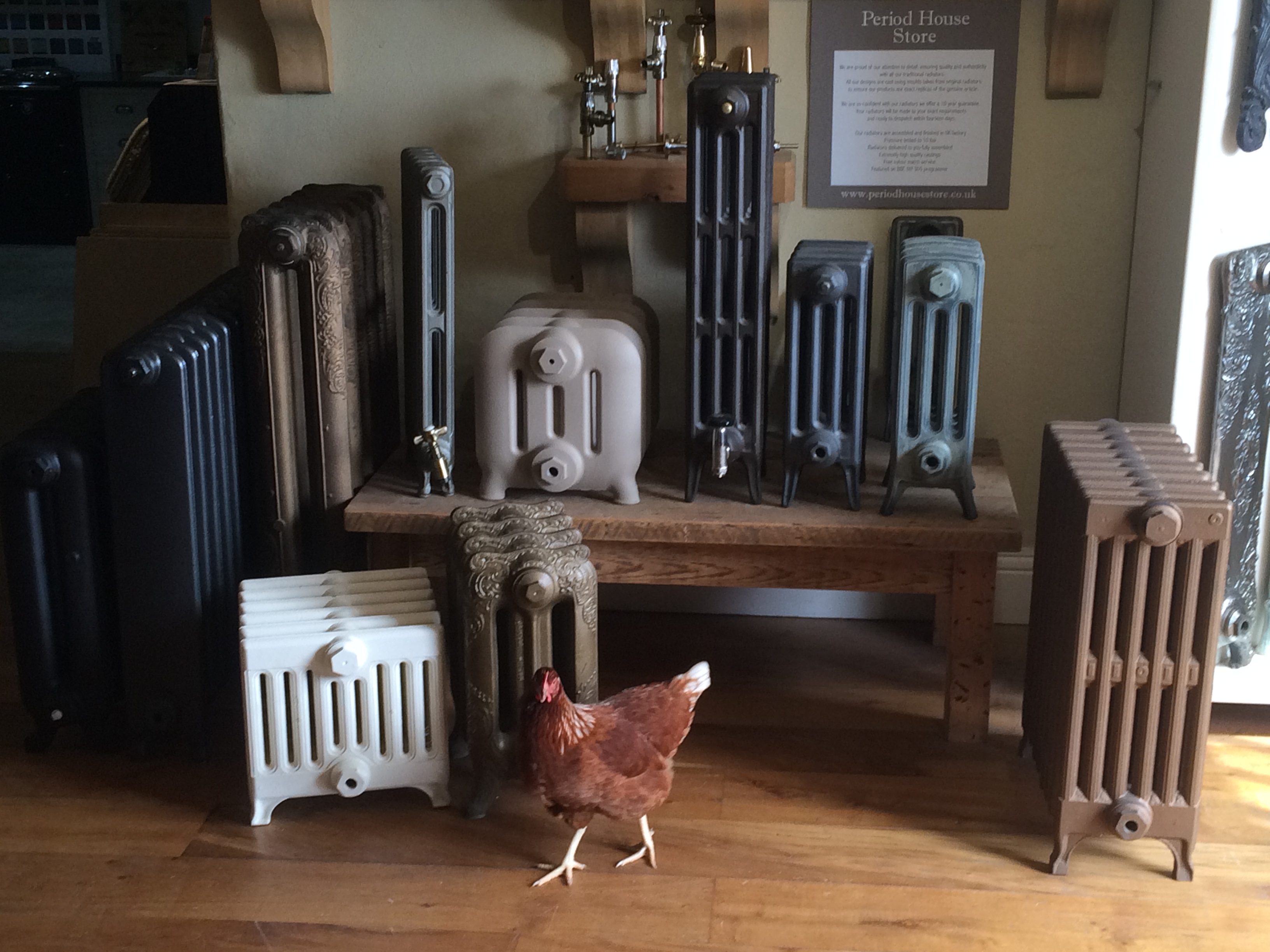 Our cast iron radiators are popular but yesterday we had an unusual visitor, a hen !!
She wandered in off the street and spent about half an hour in our offices until we found her owner.
We are moving into the busy season for our cast iron radiators and have some new models which have been introduced such as the Arroll Edwardian range which are European castings.