Period Living Article - Opening a Fireplace
Tuesday, 20 January 2015 | Admin
Period Living Article - How to Open Up a Hidden Fireplace.
Follow this link to the Period Living Article - http://ht.ly/HCd6B
A very helpful article and advice about revealing and opening up your existing fireplace. There are many points to considered when opening up a blocked up or older fireplace. As with our installation advice and for insurance purposes, we recommend a qualified HETAS or Gas Safe installer surveys the fireplace and tests the existing chimney before work can begin. You also need to consider the costs of repairing an older fireplace and the potential structural issues.
PHS is a registered retailer of various wood stoves and traditional fireplaces - Carron, AGA, Dunsley Heat, Esse, Town & Country, ACR....plus many more.
To find your local HETAS installer visit and simply type in your post code- www.hetas.co.uk/find-installer/
Similarly, find a registered fitter at the Gas Safe website www.gassaferegister.co.uk
Our own restoration project - Dining Room Fireplace
Before - The disused fireplace in our Dining Room. Luckily the chimney had not been blocked up and only need a good clean. Numerous bird's nests and unfortunate birds we removed from the chimney. A very messy job. The original fireplace went farther back then we expected and the chimney passed the smoke test. So we could begin preparing the fireplace opening for the antique hob grate we had sourced.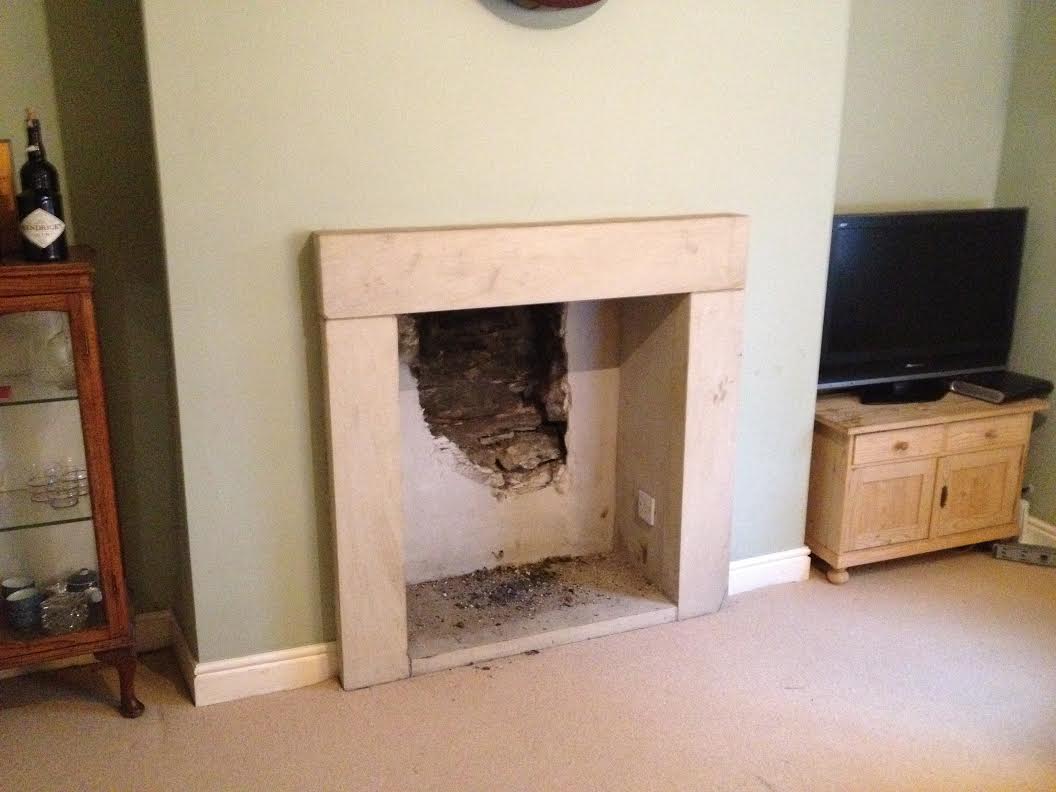 During - The HETAS installers inspected and repaired all aspects of the fireplace & chimney, from re-building the fire cavity, to re-lining the chimney with a stainless steel lining to upgrading the weather cowl on the top of the chimney. The installation of the hob grate took a full day and was a specialist job.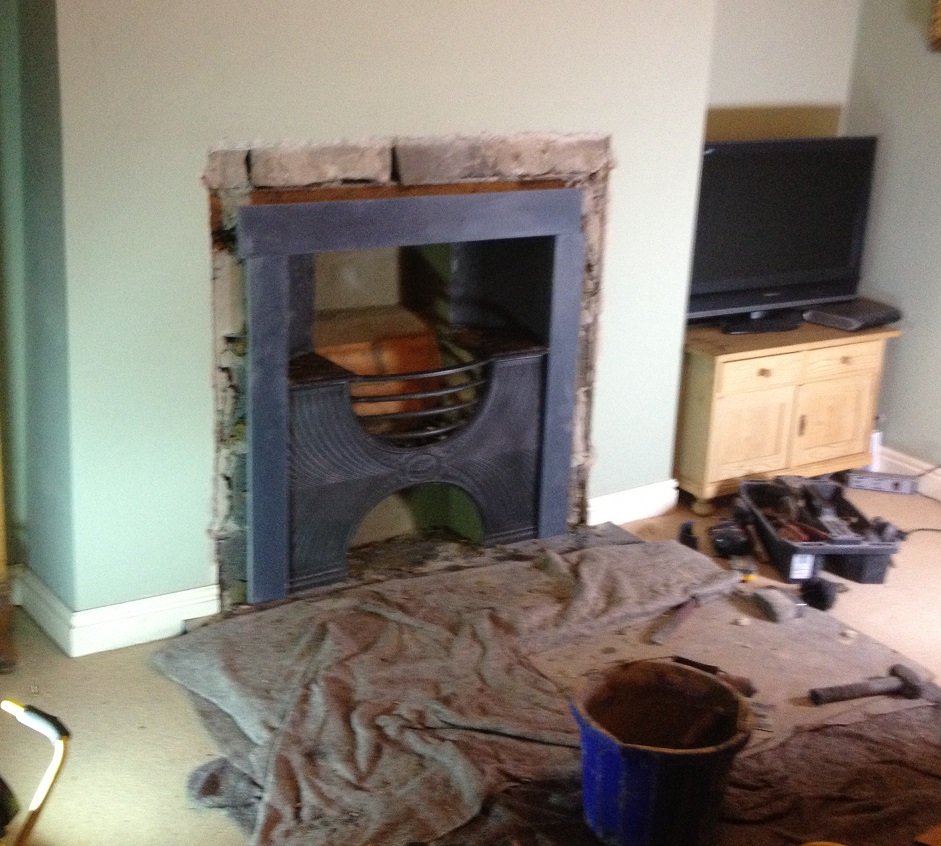 After - The carefully sourced Georgian hob grate and handmade surround look fantastic and have added a feature back into the dining room. The hob grate burns beautifully and has been well used over the Christmas holidays.