We have been selling Victorian cast iron radiators for over 12 years and are very experienced and are always available to offer advice. We build radiators by the section to give you the length required or the heat output you need.
All our reproduction cast iron radiators are pressure tested to 10 bar and come with a 10 year or Lifetime guarantee. Our range includes a classic and ornate range. The classic range includes The Victorian which is our best seller. Our ornate range is expanding and has 16 different styles. We use Both Carron and Arroll who manufacture our radiators for us.
We deliver our traditional cast iron radiators all over the UK, to London daily and worldwide. and delivery is free on orders over £1000
The Picture below shows part of our radiator displays in our showroom, we are proud we have a showroom and fully manned sales office, which many websites do not. As a long established business you can be sure you are buying your radiators from the right place.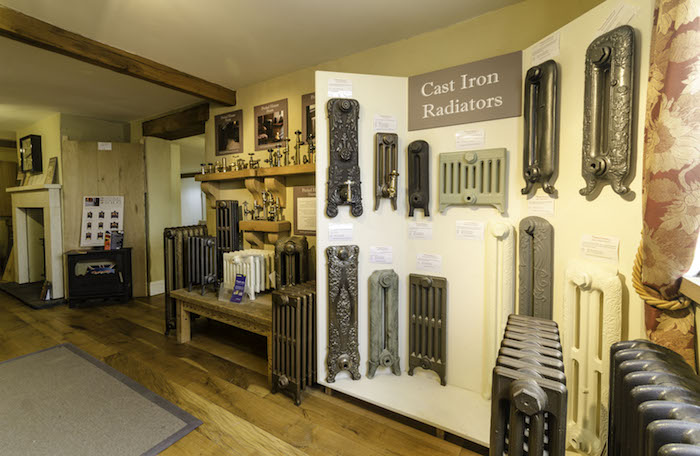 Sarah Hornby - We received quotes from 4 companies for our cast iron radiators. Period House Store came back with the best price, and we are not disapointed with the quality. We were concerned about spening a large ammount on the internet, but you can certainly trust this company.
John Trueman - After much trawling through internet, finally decided on Period House Store after their advice and help in selection of my radiators, their product matches their service, first class.
Philip Glover - I have been looking for months for a cast iron radiator that would fit under my study window, the lowest I could find was 460mm. Period House have just added this to their 4 column radiators. A perfect fit for my study.