Opening up a hidden fireplace
29 November 2023 | Admin
How to open up a hidden fireplace
One of the most exciting moments of moving into a period home can be finding a hidden fireplace. Long lost to the sands of time, hidden fireplaces can revive a period style in a room, and make it more snug when the fire is roaring. You'll likely be tempted to knock it through straight away, but there are a number of considerations to take into account before you do. It can be an awkward and taxing challenge before you get the period fireplace of your dreams. Our guide will help you get there as quickly, safely and pain-free as possible.
As with our installation advice and for insurance purposes, we recommend a qualified HETAS or Gas Safe installer surveys the fireplace and tests the existing chimney before work can begin. Before starting any work, ensure there are no gas lines, electrical wiring, or structural elements in the area you plan to open. Determine the dimensions of the fireplace area and the surrounding space to plan for alterations.
If you plan on doing the work yourself, ensure you're as careful as possible. If the chimney is unstable it could cause structural damage. However, if you're confident and ready, get the area clear and put down lots of dust sheets, it's going to get messy. Use appropriate tools to carefully remove the materials covering the fireplace. This might include drywall, bricks, tiles, or other materials. Wear safety goggles, gloves, and a mask to protect yourself from dust and debris during demolition.
After the initial smash through to the chimney itself, you'll want to check to see if there are any blockages and get a chimney sweep in to give it a good clean. If you're planning on a wood burner, you'll need to think about a flue and whether it will fit in your chimney. A professional fireplace fitter would be able to do this for you.
Next, make good on all the destruction. Use heat-proof plaster around the surround, lintel and hearth where required. If you're fitting a hearth or surround, think about how this is going to fit and make good accordingly. Now it's time to turn up the style. Choose from our wide range of fireplaces, stoves and surrounds, all that look great in a period home or more contemporary interior design. There are plenty of different varieties to suit all size and type of room, so if you need help choosing, our sales team are here to help.
Not to be outdone, we've completed our own restoration project in our dining room. Find out how we got on below:
Our own restoration project - Dining Room Fireplace
Before - The disused fireplace in our Dining Room. Luckily the chimney had not been blocked up and only need a good clean. Numerous bird's nests and unfortunate birds we removed from the chimney. A very messy job. The original fireplace went farther back then we expected and the chimney passed the smoke test. So we could begin preparing the fireplace opening for the antique hob grate we had sourced.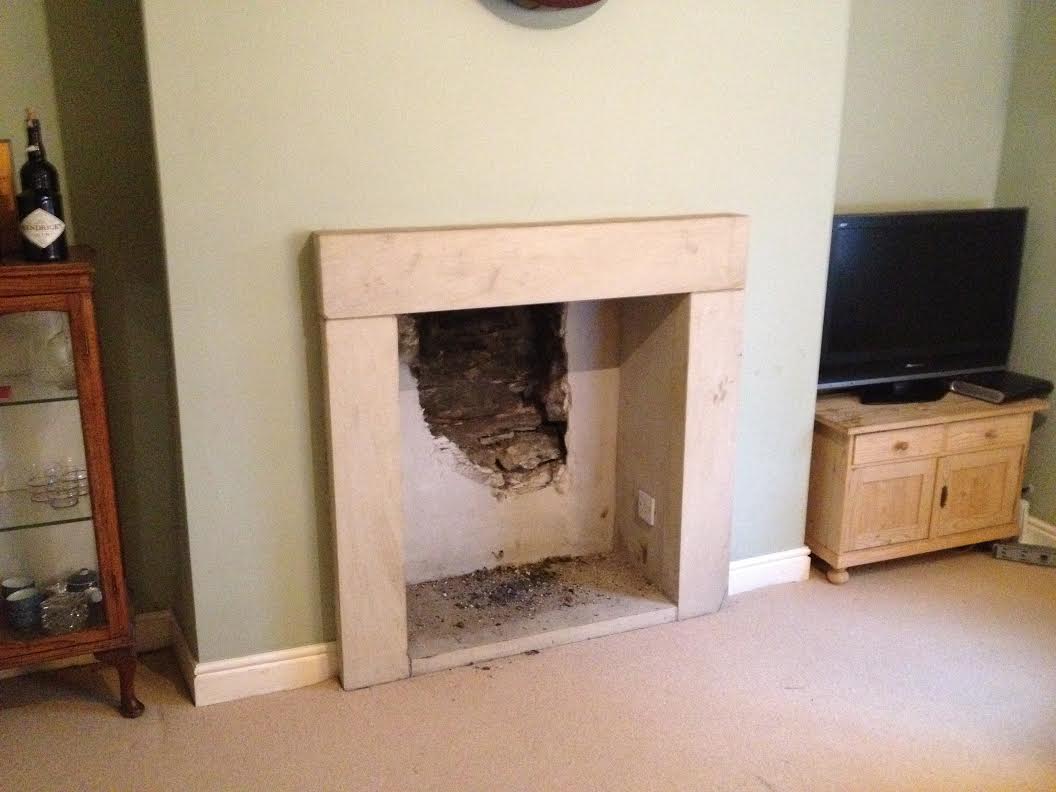 During - The HETAS installers inspected and repaired all aspects of the fireplace & chimney, from re-building the fire cavity, to re-lining the chimney with a stainless steel lining to upgrading the weather cowl on the top of the chimney. The installation of the hob grate took a full day and was a specialist job.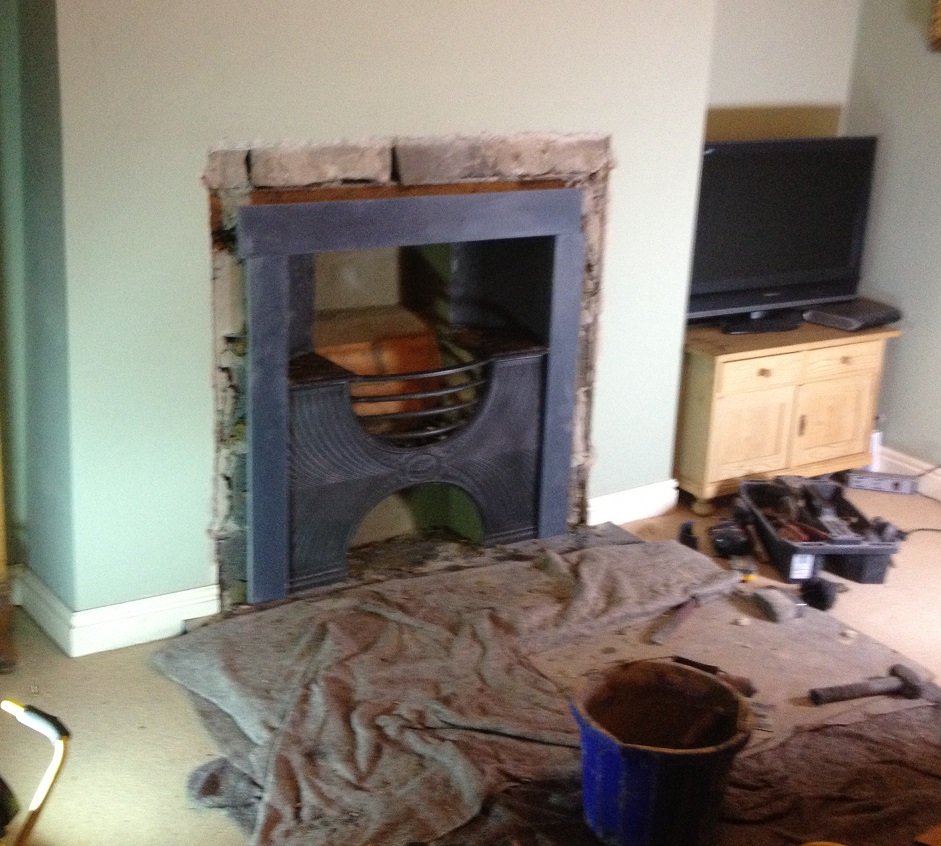 After - The carefully sourced Georgian hob grate and handmade surround look fantastic and have added a feature back into the dining room. The hob grate burns beautifully and has been well used over the Christmas holidays.