Clearwater Baths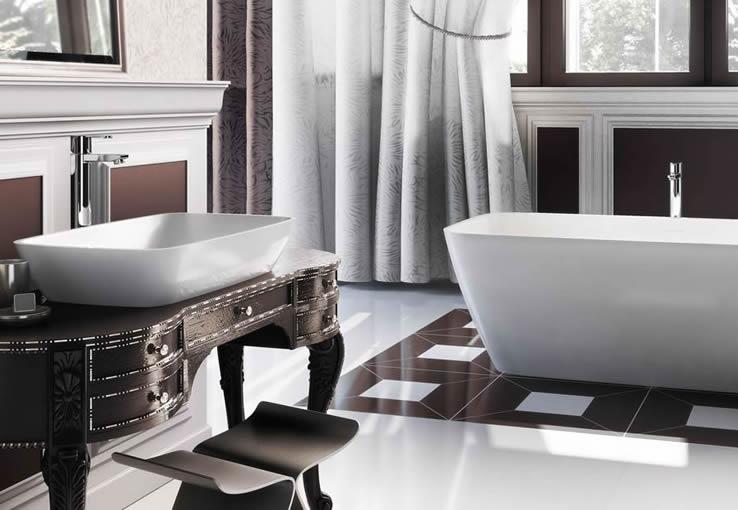 ​Clearwater Baths have used international designers to bring together a stunning and elegant range of free-standing baths using the finest materials and engineering.
Their innovative material, ClearStone, has a lustrous finish across modern and classic designs, whereas smooth Natural Stone allows for refined edges and more complex designs across a selection of baths, basins and taps.
Choose Modern designs that reflect on today's contemporary styles, or the Classic free-standing , roll top designs with Period style.
Either way, their baths are finely built, will last a lifetime and are part of our extensive Period House Store bathroom collection.
​All Clearwater Baths are listed with a 25% Discount, Free Nationwide Delivery AND a 10 year Guarantee.
A Contemporary Collection of Baths from Clearwater, Free Nationwide Delivery.

For a Period Look Take a look at our Classic Bath Collection. 25% Discount accross the range.

Clearwater Basins - Modern Natural Stone

Clearwater Basins are a stunning addition to their comprehensive Bath Collection.

For a traditional feel match a basin to a classic bath.

Clearwater Basins - Clearstone

A new Material from Clearwater Baths, which gives a crisp modern look.

Clearwater Taps perfectly compliment their range of Baths and Basins.

A range of bath wastes which fit perfectly to our natural stone baths and basins.

Complimentary Basin Waste's for natural stone basins.
Period House Store offer very competitive prices on Baths, Basins, Taps and Wastes, however we do offer a price match if you can find the same Clearwater products cheaper elsewhere.
Our comprehensive range includes the Formoso Grande, Sontuoso, Nebbia, Romano Grande and Florenza.
Period House Store Offer - Clearwater Baths come with a 10 Year Guarantee.
Care and Maintenance of Baths and Basins-
Repairing a Scratch: If any scratches occur during bath or basin installation, these can be removed by rubbing with a 1500+ grit waterproof abrasive paper and water. Re-polish the surface afterwards using a neutral automotive colour restorer or household metal polish. For best results limit sanding to the smallest possible area around the scratch.
It may be possible to polish very fine scratches away without using abrasive papers . Scrubbing gently with a soft brush or plastic pad (not metal scouring pad) and a mildly abrasive cream cleaner. Afterwards scrub the whole area with plenty of clean water and re-polish.
Everyday Cleaning-
We recommend a non-abrasive bathroom cleaner, this will keep your bath or basin in fine condition.
DO NOT USE CLEANERS/BLEACH PRODUCTS SPECIFICALLY MANUFACTURED FOR WC BOWL CLEANING AS THEY WILL DAMAGE YOUR BATH OR BASIN. In addition we strongly recommend that hair colouring is not used over the bath or basin as it will de-colour the bath or basin.